Don't ruin your business with mediocre content. Create killer content (and stay sane) and skyrocket your business!
No matter whatever reason you're blogging for, you need to create compelling content for your blog/website.
Content is the "meat" or the fundamental element of your blog and without the content there is no blog.
And without killer content, your blog may just survive but it won't be appreciated by anyone else in the world (except your mom and her hair dresser, may be). Obviously that is not what you blog for.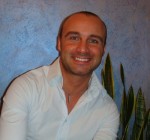 "If you are serious about getting in-depth knowledge and learn how to create killer content for your business, you must take this course!"
You blog because you want to attract attention, you want to generate leads, and do business that guarantees cash flow. You need to be able to do this while helping people at your best.
If you give people what they want, they won't think again about trusting you or sticking with you.
Let see how content plays a crucial role in building a thriving audience:
"Here's how things should work if your blog acts as a stable income source."
You provide awesome content at your blog.
Your content speaks for itself, and with a good promotion strategy, you get your content out.
As time goes on, people line up promoting your stuff for you.
People establish trust in you since you provide awesome, unique and useful content.
People look at you as a go-to expert on a particular topic in your niche. You become an authority.
People are willing to pay you for your services, products, etc.
As you can see it all starts with providing killer content – coz, content is the "means" via which you communicate with your audience.
You can prove yourself and your expertise only by providing awesome killer content.
What if I don't know how to create killer content?
I know. Not everyone is an expert in everything. With blogging, you need to learn things as time goes. But wait, who has got the time?
You certainly don't want to waste a year trying things out to finally figure out what doesn't work.
You want to get results FAST, don't you?
In that case, this course is just for you
You'll learn all about creating killer content for your blog – it is not just about learning, but you will also be trained to craft killer posts with much ease.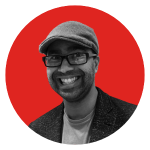 "Jane Sheeba is a mastermind teacher. Do your business a favour and enrol in her course today, I cannot recommend it enough."
Each Lesson in the Course will handle a crucial aspect of killer content creation. You will also have "home work" tasks that you should do in order to get results.
If you cannot keep up with the course, no worries, just do things at your own pace. The important thing is to do the thing; but you need not race for it.
In fact I want you to do things in a thorough and dedicated manner instead of racing to keep up with the time.
But do make sure you take action and apply whatever you learn (completing the fun sheets is the start!) so that you make the most out of this course.
You can contact me for any questions you have regarding this course – details on how to contact me is on the other side!
Here's what you'll learn in this course!
Why should bother creating killer content?
What are the characteristics of killer content?
4 Crazy simple steps to finding killer blog post ideas!
What topics potentially become killer posts without much effort?
What should be the length of your killer blog post?
How to kick start your creativity to create killer content?
How to identify what your readers want?
How to structure your killer post?
How to write killer content for good search engine ranking?
How to make the most out of your killer content?